Night Dive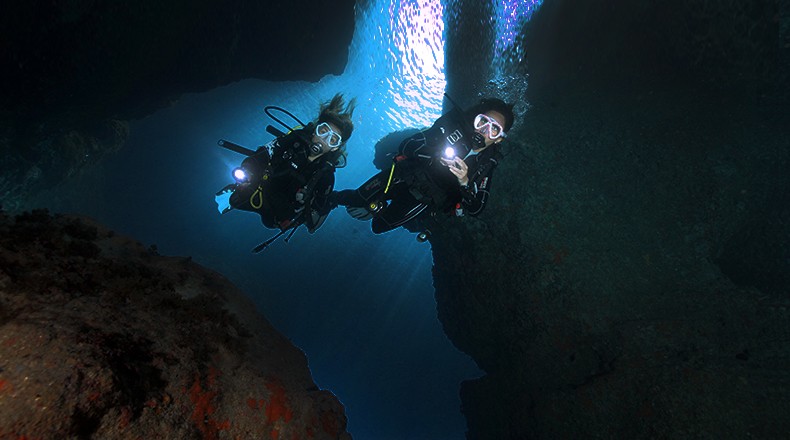 Duration: 2 Hours (approx.)
Location: Kamari, Santorini
Product code: Night Dive
When the sun sets, a totally different activity starts in the sea. If you feel that scuba diving is thrilling, try night diving.
Once you descend into the water at night and discover a whole new world, you will definitely want more.
Night diving definitely changes the way we see marine life. At night the marine world appears to be more beautiful, colorful and mysterious.
The experience and calmness of night diving cannot be compared with any other form of scuba diving. It is completely different. Dive slowly at night and you will find it exciting and relaxing at the same time. Many of the marine animals sleep during the day and only come out at night.
For example, wide ranges of fish can be seen sleeping in small holes. Likewise, many different shrimp, lobsters and crabs show up at night, as well as octopuses and squids.
At night we have the chance to experience the Bioluminescence created tiny plankton type organisms underwater that shine like a small spark at night when set in motion. Which means that if you turn off your diving light and just shake your hands you´ll see small spark-like lights around, making it a magical moment you´ll never forget.